Idaman Bayu 1
Idaman Bayu is a well-planned development that presents on a lifestyle platter that you dream of. Ideal for families, homes are spacious and airy, with generous outdoor space for family activities.
Land Area: 22' x 75'
Completion Date: September 2014
Total Units/Lots: SSTH : 81 units, DSTH : 97 units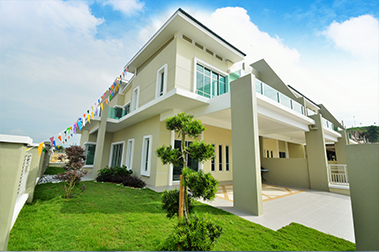 Idaman Bayu 2 – Ivanix Park Homes
Ivanix Park Homes, nestled just a stone throw away from the 26-acre Sendayan Green Park, is a secured enclave testament to Green Living in this region. Walking up the nature path trail provides tranquillity to the inner soul and reaching the top gives one a panoramic 360-degree view of the Bandar Sri Sendayan township.
Land Area: 24' x 75'
Completion Date: September 2014
Total Units/Lots: 56